*** NEDERLANDS HIERONDER***
This year, for the first time we decided to give to an international cause related to education in the case of which we will raise more than 15 000 euros. This means that any amount above 15 000 euros will be donated to Rotary International to support education by specifically building schools in Afghanistan.
The goal is to strengthen the capacity of communities to support basic education and literacy, reduce gender disparity in education, and increase literacy in Afghanistan.  In Afghanistan, Rotary members opened a girls' school to break the cycle of poverty and social imbalance and if we reach our goal we can help them too!
We need you to reach our goal, are you ready to act locally but think globally?
Are you curious to know more?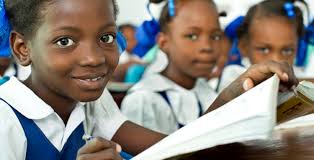 Dit jaar, voor de eerste keer hebben we besloten om een internationaal doel te betrekken bij onze fundraiser, als er meer dan 15 000 euro opgehaald wordt. Dit betekend dat al het geld boven de 15 000 euro gedoneerd wordt aan de Rotary International, specifieker naar Supporting Education door scholen te bouwen in Afghanistan.
Het doel is het versterken van het vermogen van gemeenschappen om basisonderwijs en geletterdheid te ondersteunen, gender verschillen in onderwijs te verminderen en geletterdheid in Afghanistan te vergroten. In Afghanistan openden Rotary-leden een meisjesschool om de cyclus van armoede en sociale onbalans te doorbreken en als we ons doel bereiken, kunnen we hen ook helpen!
We hebben jou nodig om ons doel te bereiken, ben je er klaar voor om?
Ben je nieuwsgierig naar meer?